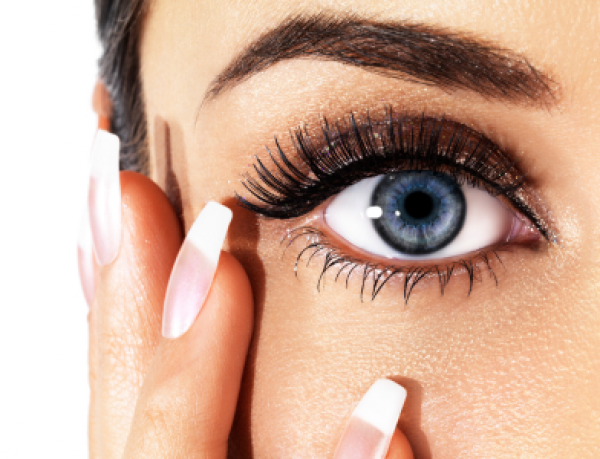 Cannot make your lashes wet for two days right after the application of the infill session
You have to stop using any kind of skin product that containing oil. Oil is the lash extensions no 1 enemy. It dissolves adhesive so the bond between natural lash and the extensions becomes very weak. The smallest pressure on the lash extensions break the bond and lashes simply fall out and empty gaps are created. To avoid that, stop using your regular makeup remover that most likely is oil-based. Treat yourself with micellar water, Cetaphil soap or any other oil-free makeup cleanser. It is important to realize that our skin produces protective, greasy layer on our skin. That kind of oil, called sebum often gathers in the lid crease. When removing makeup, gently massage your lashes without putting any pressure on lashes. As you already know, moisture may also loosens the bond between lashes and extensions. The hair dryer is the perfect tool that can make your lashes dry without touching them. Make sure that you use the cool setting so that you do not burn your face. Not many know that that drying lashes from upward can position them in the desired shape.
Not only make-up cleanser should be replaced with a different product but also any makeup cosmetic is forbidden for the time you are wearing lash extensions. Use the foundation and the eye base that does not contain any oil if that is possible. If there is no product that suits you, just try to avoid putting anything close to the lash area. Many people forget that night creams are rich in oils; therefore, it is advisable to put them aside for the time you wear lash extensions. Another restriction requires lash curler and waterproof mascara. Both of them are forbidden. Removing the waterproof mascara cannot be done without using oil-free cleanser. If you have to use mascara, use water based one and apply it only at the ends of the lashes avoiding covering roots.
Would you like your lash extensions to last as long as possible? You already know that moisture and oil loosen the bond between lashes and extensions. If you resign from hot sauna, swimming pool sessions, sauna and steam room, you are sure that your lashes will be almost intact until the next refill session.
Try to sleep on your back. As mentioned before, any pressure on lashes may break the extensions' bond. Do not sleep on your face or side.